In 1971, Jimmy Buffett was just another struggling singer-songwriter.
His debut album, "Down to Earth," had been a flop. His label wouldn't even release the follow-up. With his career adrift and his marriage in disarray, Buffett left Nashville and traveled the South, performing at small folk clubs. In 1971, while in Miami for a gig, he called Coconut Grove resident Jerry Jeff Walker, one of his songwriting heroes, who invited him to stay in his guesthouse while they tinkered on Walker's wrecked 1947 Packard.
Walker introduced Buffett to the music community in Miami, then took him to Key West, where he performed a similar service. Buffett said discovering the Florida Keys "changed my life."
Settling into Key West, he worked as second mate on a fishing charter while playing barrooms at night. Buffett soaked up stories from dope dealers, smugglers, hippies and hustlers who all acted as a collective muse for the singer-songwriter, planting the seeds for a singular music career and business empire based on living a white-sand-and-margarita-filled version of the American dream.
Buffett died on Friday. He was 76.
His death was announced on his official website, which said he "passed away peacefully on the night of September 1st surrounded by his family, friends, music and dogs. He lived his life like a song till the very last breath and will be missed beyond measure by so many."
The announcement gave no cause or location of his death. In May, he had revealed a brief but unexpected hospital stay that forced him to postpone a concert in South Carolina.
A storyteller who specialized in tales of beach bums, burnouts and small-time hustlers, Buffett chronicled coastal life with a light touch and an affectionate sense of humor. Developing a sun-bleached spin on country-rock that he'd wryly dub "gulf and western," he first drifted into the mainstream with the easy-rolling "Come Monday" in 1974 but it was 1977's "Margaritaville," his lone Top 10 hit, that provided the foundation for the rest of his career.
"Margaritaville" evolved into something more than a song or even the multiple businesses grouped under that umbrella term. Capturing an amiable sense of aimlessness — while whiling away the hours, its narrator muses, "Don't know the reason I stayed here all season / Nothin' to show but this brand new tattoo" — "Margaritaville" turned into a shorthand for an island daydream, a place to leave behind the tensions of the urban grind and take life at a slower, sweeter pace; the itinerary in "Margaritaville" included "nibblin' on sponge cake," "watchin' the sun bake" and "searching for my lost shaker of salt."
Fans who called themselves "Parrot Heads" — the nickname deriving from the parrot hats they wore at Buffett concerts — flocked to this fantasy, sustaining the singer-songwriter's popularity even when his record sales waned.
Parrot Heads were the initial audience for Buffett's Margaritaville brand but the company grew from a T-shirt shop and cafe into a multidimensional hospitality company, one that encompassed 150 restaurants and bars, along with more than 30 hotels and resorts that employed 1,000 people in North America.
The Margaritaville logo could also be found on casinos, cruises, waterparks, leisure wear, pickleball paddles, food, beer, furniture, frozen drink machines, even on a Florida retirement community. All told, Forbes magazine estimated Buffett's total worth at $1 billion in April 2023.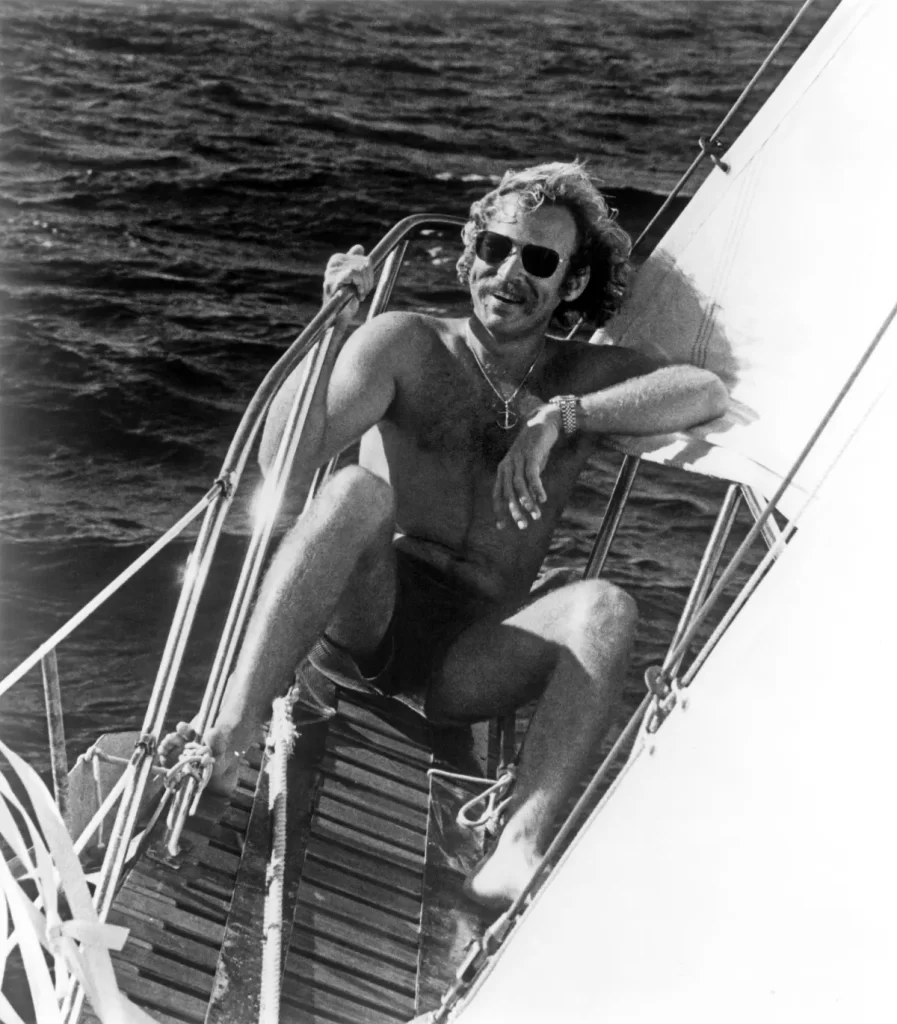 Buffett showed no guilt for turning counterculture into a capitalist enterprise. In the late 1990s, when Margaritaville started to grow as a business, he said, "I'm not about to apologize for being a good businessman. Too many people in music have ruined their lives because they weren't. I'm not a great singer, and I'm only a so-so guitar player … There's never been any grand plan to this thing. I'm making it up as I go along … Just trying to work the system while maintaining my '60s anarchic soul."
The songs Buffett wrote from his "'60s anarchic soul" formed the core of his songbook he called "the Big 8," the handful of tunes he played at every concert, including "A Pirate Looks at Forty," "Cheeseburger in Paradise'' and "Why Don't We Get Drunk." All of these songs were written, recorded and released in the 1970s, a static canon that illustrated how Buffett captured the roguish appeal of Key West before an influx of tourism that he in part created.
Many years later, he expanded this list of songs with "It's Five O'Clock Somewhere," a 2003 hit by country singer Alan Jackson that featured Buffett on vocals. Jackson wasn't the only country singer of the 2000s summoning the beach vibes of Buffett; throughout that decade such stars as Kenny Chesney made music that bore an unmistakable debt to "Margaritaville."
Zac Brown, who dueted with Buffett on his band's 2011 hit "Knee Deep," praised Buffett by saying, "I think he's one of the best American songwriters that have ever lived," words echoed by Toby Keith, who said, "He's as good as it gets." Buffett's admirers weren't limited to country music. In a 2009 interview, Bob Dylan proclaimed Buffett as one of his "favorite songwriters," while the legendary New Orleans R&B musician Allen Toussaint saluted him in a song called "I'm Gonna Hang With Jimmy Buffett."
Born in Pascagoula, Miss., on Christmas Day 1946, James William Buffett had wanderlust in his blood. His grandfather James Delaney Buffett captained a steamship, and his father served in the Army Corps of Engineers before raising his family in the gulf town of Mobile, Ala.
Enamored of his grandfather's stories of the sea, Buffett spent his childhood buried in books; his love of the sea and books remained lifelong. His love of music arrived later, when he learned how to play guitar while attending Auburn University. He hoped the instrument would help him meet girls.
Buffett dropped out of Auburn, often journeying to New Orleans to busk in its streets. Eventually, he formed a band called the Upstairs Alliance so he could play nightclubs. Despite his burgeoning musical career, Buffett returned to school, studying journalism and history at the University of Southern Mississippi.
After graduating, he married his girlfriend, Margie Washichek, and headed to Nashville to write for the music industry trade publication Billboard, harboring hopes of breaking into the business as a songwriter.
Buffett resigned from Billboard when he released his debut album, "Down to Earth," on the Barnaby label in 1970. A wily, rambling record, "Down to Earth" didn't find an audience.
Soon, it became clear that Nashville wasn't suiting Buffett, and he eventually wound up in Key West, whose characters and lifestyle inspired a reinvention.
"A White Sport Coat and a Pink Crustacean" LP unveiled his new persona in 1973 and a year later, he polished it enough to land his first hit with "Come Monday," a song he wrote for his second wife, Jane Slagsvol; the pair remained married until his death. Buffett began to tour regularly in 1974, first as a solo act, then forming his Coral Reefer Band in 1975.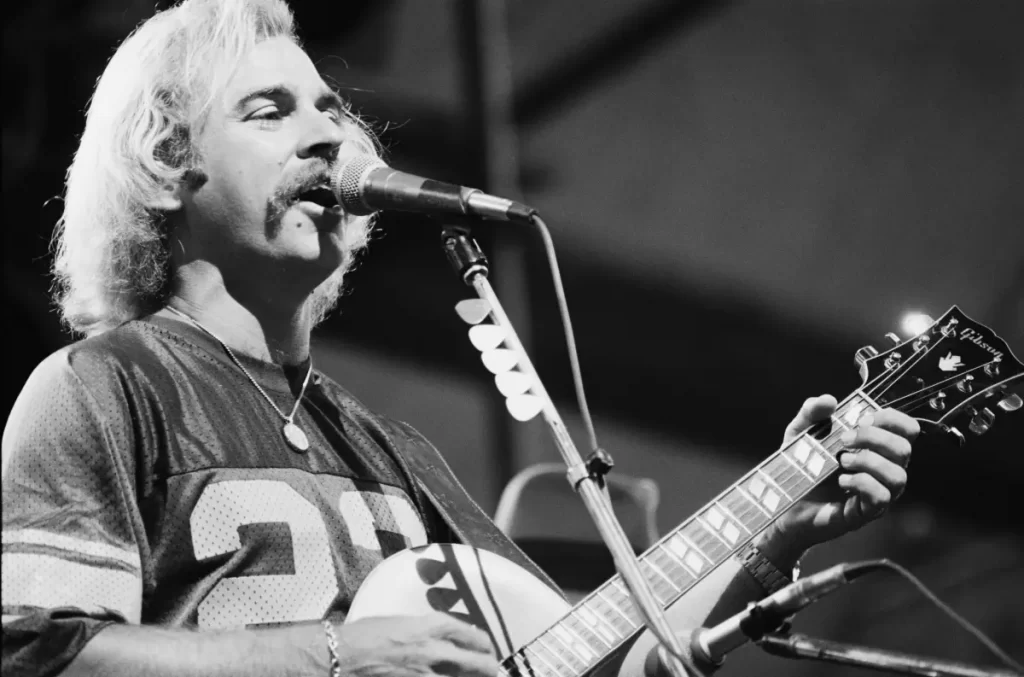 An afternoon of drinking margaritas in an Austin, Texas, bar inspired Buffett to write "Margaritaville," the song that became synonymous with his laid-back lifestyle. An immediate hit upon its release in 1977, the song encapsulated his mellow charms, laced with a hint of melancholy.
Buffett remained at cruising altitude for a few years, amassing signature tunes such as "Cheeseburger in Paradise" and "Fins," but by the middle of the 1980s, he recognized that the tide was turning; his generation was becoming the old guard. "I figured the age of the singer-songwriter, people like me and Joni Mitchell and James Taylor, I figured those days were about over and I better deal with it."
Buffett chose to deal with it by focusing on business. He saw that his concerts were littered with pirated "Jimmy Buffet" shirts, so he started a merchandising business. He struck up a sponsorship with Corona beer, helping to raise the Mexican beverage's share of the import beer marketplace from 2% to 17%. Noticing how many audience members were wearing head-to-toe tropical clothing and sporting inflatable parrots on their heads, Timothy B. Schmit, the Eagles bassist who spent his mid-1980s as part of the Coral Reefer Band, dubbed the crowd "Parrot Heads," and a fan army was born.
Buffett dug deeper into his tropical-tinged soft rock. He catered his records and tours to their tastes, establishing the first Margaritaville store in 1985, then expanding it into a cafe two years later. Also in 1985, he released the compilation "Songs You Know by Heart," which would eventually be certified platinum seven times, making it his biggest-selling album.
Buffett published his first book, the short story collection "Tales From Margaritaville," in 1989, opening up a side career as an author. He wrote his first novel, "Where is Joe Merchant?" in 1992, published a memoir titled "A Pirate Looks at Fifty" in 1998, then proceeded to write children's books and novels over the decades. He also spent a portion of the 1990s working with Pulitzer Prize-winning author Herman Wouk on a musical adaptation of Wouk's 1965 novel "Don't Stop the Carnival"; it opened to negative reviews in Miami in 1997, closing after Buffett refused to concede the producers' demands that the production be revised without Wouk.
The boxed set "Boats, Beaches, Bars & Ballads" was certified platinum within a year of its 1992 release, setting the stage for "Fruitcakes," the 1994 album that revived his recording career. From that point forward, Buffett's new albums — which were always produced by Michael Utley, a keyboardist in the Coral Reefer Band since virtually its inception, and Mac McAnally, a guitarist who joined the outfit in 1994 — routinely appeared in the Billboard Top 10. By the end of the decade, he founded his own label, Mailboat Records.
Although Buffett never retreated from the spotlight, he experienced a surge in popularity in the early 2000s, thanks to a clutch of contemporary country singers embracing his tropical sound. Garth Brooks started the trend with his breezy "Two Piña Coladas'' in 1998, then Chesney broke away from the hat pack with "How Forever Feels," the song that helped establish his beachy persona. Buffett himself became part of the trend when he dueted with Jackson on "It's Five O'Clock Somewhere," a closing-time anthem that turned into a standard for both singers. Buffett would experience similar success a few years later when he appeared on "Knee Deep," a singalong that gave the Zac Brown Band a No. 1 country hit in 2011.
Buffett maintained a steady workload into the 2020s, balancing regular tours with the occasional new album, taking the time to appear in a film or two — he wrote the music for and appeared in the 2006 family film "Hoot" and played a version of himself in Harmony Korine's 2019 "Beach Bum" — and broadening his reach with new creative and commercial ventures.
With film producer Frank Marshall, Buffett developed the jukebox musical "Escape to Margaritaville," which debuted at the La Jolla Playhouse in 2017 and made it to Broadway in 2018. Margaritaville successfully branched out into beer and casinos, then teamed with Minto Communities to develop the Latitude Margaritaville retirement village in Daytona Beach, Fla. Buffett himself seemed bemused at the prospect of Margaritaville turning into an actual town, telling the New Yorker in 2022, "Who knew people wanted to live in Margaritaville? I thought for a while it was a myth."
"Margaritaville" entered the National Recording Registry in 2023. When asked by Rolling Stone in 2019 how he'd like to be remembered, he replied, "'He had a good time and made a lot of people happy' would be good."
Buffett is survived by his wife, Jane; their daughters Savannah Jane and Sarah Delaney; and their son, Cameron Marley.